公司简介
嘉博瑞——打造行业先进的水性工业涂料及水性烤漆树脂供应商

黄山嘉博瑞科技有限公司创立于2007年,总部坐落于安徽黄山。八年峥嵘岁月路,凭借坚毅执着,企业快速跨越,各项事业长足发展,综合实力明显提升,已经成为区域内较具影响力的水性涂料品牌。

自成立以来,嘉博瑞专注于水性涂料与水性树脂的研发、生产和销售,业务范围涵盖医药、食品包装、家电五金、汽车、船舶、木器、机械、铝塑板、铝天花、幕墙板等的装饰、防腐防护、绝缘、耐深冲、耐蒸煮等领域。

怀敬畏之心,行和谐之路,循自然之道。嘉博瑞"关爱用户、关注品质",致力于在业务的各个环节成为放心涂料的倡导者和践行者,以保证客户、施工者和生产工人的健康和安全。在这种理念的引导下,嘉博瑞坚持以高新技术的水性工业涂料为重点发展方向,先后推出了印铁﹑印铝﹑医药食品包装﹑建材装饰等系列卷材涂料,UV光固化涂料﹑玻璃涂料﹑水性工业涂料﹑空调铝箔专用水性亲水涂料﹑水性胶粘剂及水性树脂﹑水性纺织﹑皮革乳液﹑聚脂树脂、水溶性液体环保包装膜﹑水性粘尘剂等极富竞争力的产品,区域内市场占有率节节攀升。凭借创新科技、感动服务,嘉博瑞立足安徽,辐射全国,已成为众多客户及知名上市公司的战略合作伙伴。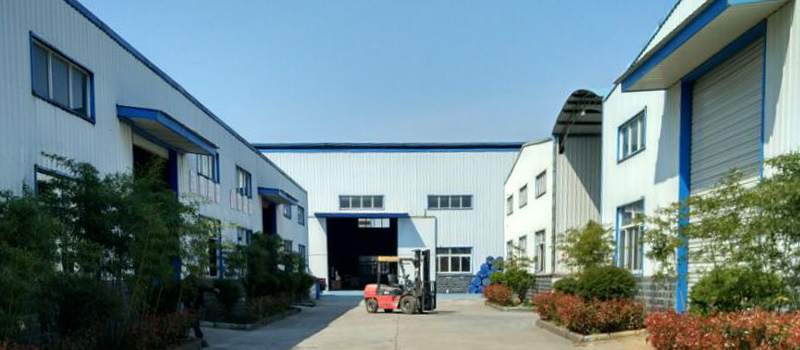 特别是成功研制的铝箔航空餐盒专用特种涂料,它耐深冲、耐蒸煮,即便是经过高压蒸煮,涂层始终保持无起泡、无脱落、无变色,产品功能完善、质量稳定、独具特色,深受广大消费者的喜爱,并获得国际买家的青睐,成为多家欧美企业指定特种涂料供应商。

为了给消费者提供放心的产品,嘉博瑞用心聆听每位用户的心声,用心满足市场的每个需求,用心研发每项技术创新。公司始终注重高新科技力量的投入,引进国内外先进的生产检验设备,相关产品通过了SGS、美国FDA等多项认证,获评市级高新技术企业等荣誉,这既是世人对嘉博瑞的肯定,也见证了水性涂料新标杆的一座座丰碑。

百舸争流,千帆竞渡。机遇只垂青于有准备的人。2015年7月伴随着合福高铁的开通,黄山人走出去的梦想与现实间架起了一道绚丽的彩虹,传统与时尚有机融合的古徽州地区生机勃发。2015年8月黄山嘉博瑞新材料有限公司应运而生,顺利入驻了徽州区循环经济园。徽州区循环经济园主要围绕粉末涂料上下游,发展环氧树脂、聚酯树脂、水性油墨、偏酐、TGIC五大主导类产品,它是黄山市七大主导产业之一,安徽省循环经济示范区。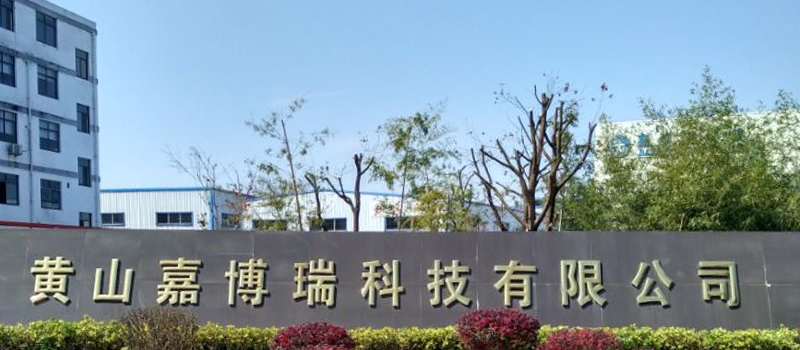 新成立的黄山嘉博瑞新材料有限公司,站在新的历史起点,新公司将以更高标准更严要求更实举措谋求新突破。有步骤推进建设投入,持续加大新产品研发,扩大产能满足日益增多的客户需求。未来,新材料公司继续致力于涂料的节能和健康,用激情承载梦想,以科技拥抱明天。

嘉博瑞,感谢有您的关心和支持,我们与您相携相随,再创辉煌!在致力于成长为中国工业涂料、涂膜生产领域绿色环保、水性化的实践者,工业制造领域可靠的涂装合作者,节能减排的先行者这一康庄大道上阔步前进!
JBR --- A leading coating and resin supplier
JBR technology co. ltd was founded in 2007 with its headquarter based in Huangshan, Anhui Province. After 8 years of constant effort, with firm dedication, JBR achieved rapid growth in all business units. With improved capacity, JBR has become an influential regional coating and paint product provider.
With respect, harmony, we follow the doctrine of the nature. With "care for customer and priority over quality"in mind, JBR make every effort to be an advocator and practical doer in making secure coating. It cares about the wellness and safety of both the clients and the workers. With this goal in mind, JBR remain dedicated to the development of water-based industrial coating, coming up with metal decorating, aluminium, packaging materials for medicines and foods, aluminum foil for AC, water based adhesives, water based resin and textile, emulsion for leathers, polyester resin, eco-friendly water soluble packaging film and many other competitive products. Its regional market share is growing rapidly. With technical innovation, sound service, JBR's influence extended from Anhui Province to the rest of the country. It has become a well-renowned parter for many clients, including some listed companies.
JBR remain dedicated to the R&D, production and sales of water-based coating and water-based resin. In particular, we have successfully developed special coating for aluminum foil food packaging materials for airline companies. It has sound performance and even after long time of high pressure steaming, there will be no blistering, no falling off, no color change. Its quality is reliable and stable. With these distinct features, they are well-received by both domestic and international clients. We have become the designated coating material supplier for many European and American companies.
In order to provide secure products to our clients and deliver great satisfaction, JBR follows and tracks the feedback from the clients and remain devoted to coming up with technological innovation. The company invests heavily in R&D by introducing advanced production facilities and testing equipment. Our products have passed the tests of SGS, FDA of US and won the title of Role Model Hi-tech Firm of Huangshan. This is the recognition of our effort and serves as a milestone in the course of our pursuit of secure coating.
Many competitors are also working hard in this regard. Opportunity favors prepared mind. In July, 2015, with the Hefei-Fuzhou high speed rail way came into service. It is a rainbow that bridges the reality and dream and the aspiration of Huangshan residents to reach out came true. The charm of the past and future are in perfect combination, showcasing great dynamism of Huangshan. In August, 2015, JBR new material technology co. ltd was founded and it is based in Circular Economy Park of Huizhou District. It is devoted to the upstream and downstream of powder coating industry and come up with 5 major product groups, namely, epikote, polyester resin, water-based ink, TMA and TGIC. It is one of the top 7 pillar industries in Huangshan. Circular Economy Park of Huizhou District is a role model in the pursuit of circular economy.
The newly established JBR new material technology co. ltd is positioned in an important place. It will follow stricter standards and practical measures to seek new breakthroughs. More input and new product R&D will be made to meet the growing and diverse needs of our clients. In the years ahead, JBR new material technology co. ltd will remain dedicated to eco-friendly coating development and embrace a brighter future with passion and the power of technology.
We appreciate your care and support and we are willing to forge ahead with you. We will make a stride in becoming the leading industrial coating and eco-friendly film manufacturer, a reliable coating maker and a pioneer in energy conservation and emission reduction.